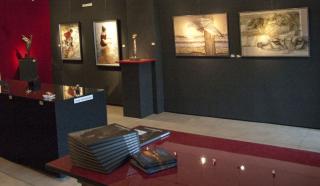 Galerie Pictura in North Limburg Aijen's summer exhibition with the artist Arjan van Gent, Brita Seifert, Frank Brighten, Hans R. van der Vlis, Marc Crombrugge, Marion Newport, Nick East, Poen the Wise, Ralf Heynen and images Mark Dedrie Joep Verheijden and Riet de Jong.
The artists are all artists with the highest level of craftsmanship, in which the story, the substance and expression of light and dark to be worked out in the finest detail. They share their story with us, their passion, their life. Love for nature, music, harmony in life in all their vulnerability, paintings and bronzes.
And this at a top level that you are used to at Galerie Pictura.