PROMOTE and FIND ART on TheArtKey.com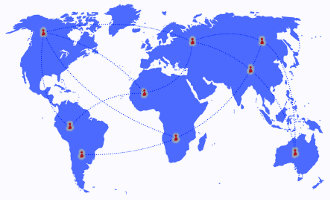 TheArtKey.com is a global information and communication platform for individuals and companies / organisations working in the field of visual art or interested in visual art:


Individuals and companies offering visual art  - such as artists, art galleries, art academies, auction houses, art fairs - can promote their offering (e.g. artworks for sale or on display) as well as their activities (e.g. art exhibitions) to a global audience of art interested people.


Visitors of TheArtKey.com can search for information about current or upcoming art events and search for artists, art galleries, art museums, art schools, art fairs or auction houses. Mobile users appreciate the sophisticated geo functionalities which allow for a simple search for interesting topics near your current position, e.g. when you are visiting a city.

Every month, hundred thousands of art interested people from all over the world visit TheArtKey.com to look for art. Thousands of artists and representatives of art galleries, art museums, art institutions, etc. promote their offerings and activities on TheArtKey.com.