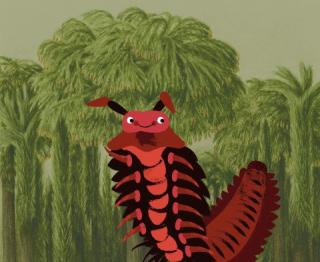 Far back in time… before humans... before dinosaurs... there was a different world.



This new exhibition reveals a snapshot in time from 300 million years ago - when a vast tropical swamp covered what is now Wales. The Fossil Swamp had monster plants, giant insects, thunderstorms and floods.



Beautifully preserved fossils tell us about these ancient tropical wetlands. Come and see the remains of strange plants which lived millions of years before flowers and fruits ever evolved. The prehistoric animals were also very different to those living today. What strange creatures will you find lurking in the swamp?



Some of the fossils on display, including the huge 3D centrepiece Stigmaria, come from the world-class heritage site at Brymbo in north east Wales. The Brymbo fossils reveal exactly how some of these giant plants grew. It's rare to find these remains preserved in 3D at such size because most plant fossils from other sites come from broken pieces of plants that drifted through the swamp's waterways.



You can also learn about the experts who figured out how these prehistoric plants lived. Finally we show how the story of the fossil swamp links to the fossil fuel and climate problems we face today.



The exhibition is brought to you in collaboration with the Brymbo Heritage Trust (www.brymboheritage.co.uk), Wrexham County Borough Museum, Brymbo Developments Ltd., JPDS Creative Ltd., & Heiko Achilles of phoenixgrafik.de.