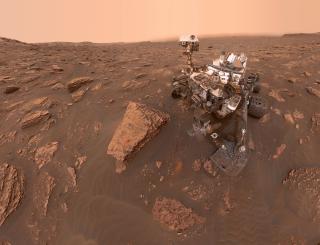 From the spaceships to be used for the 8-month journey to the habitats that people will live in, and from terraforming the landscape to the development of a new society, every detail in this collective endeavour must be designed.



Mars will explore three facets of life on Mars – Arrive, Survive and Thrive.

Illustrated through design fiction, the exhibition will feature an immersive experience that gives visitors a sense of the surface of Mars. It will focus on the raw and natural wonder of the planet, to inspire visitors with the austere beauty of Mars. Several new commissions and collaborations by contemporary designers will be displayed in response to potential scenarios for the evolution of a Mars colony.



Tickets will go on sale in Spring 2019.



Sign up to the newsletter for further updates about the exhibition and ticket information.