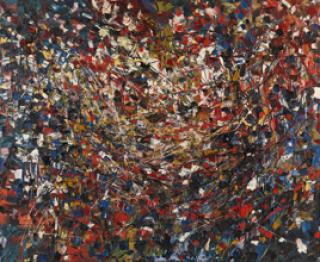 Content7 June – 22 September 2019

This exhibition examines developments in art between 1933 – a watershed year in history – and 1955. It features European and North American pieces from the Kunsthaus Collection, including many from Switzerland. How did artists respond in their work to the historical rift created by Fascism and the Second World War? And how, between the end of the conflict and the mid-1950s, did they find new ways to give shape to existence – and indeed the existence of art itself? The answers to these questions, seen through the prism of the Kunsthaus Collection, are both fascinating and often surprising. With works by Serge Brignoni, Alberto Giacometti, Fritz Glarner, Sophie Taeuber-Arp, Pablo Picasso">Pablo Picasso, Joan Miró, Wols, Helen Dahm, Germaine Richier, Jean-Paul Riopelle, Nicolas de Staël, Jackson Pollock and others.

A separate display presents the results of research into the origins of the works on paper acquired by the Kunsthaus for its Collection of Prints and Drawings between 1933 and 1950.