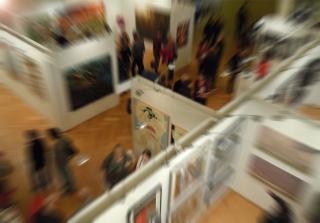 International Galleries and Artists
The Swiss Art Fair: a sales, trading and consumer show!
The Contemporary Art Fair Zurich / Art International Zurich is one of the important and well-established art market places of Switzerland. Art works from the fields of painting, graphics, sculpture and photography are offered to a wide range of customers. Artworks for small and medium as well as for larger budgets can be found here. 
The Contemporary Art Fair Zurich is dedicated to professionals, collectors and a wide public in a nice and neat ambience. This art fair creates an ideal context for discovering and acquisition of high standard artworks, in Zurich's city. 
Modern and young art is relaxed exhibited ... new discoveries included!