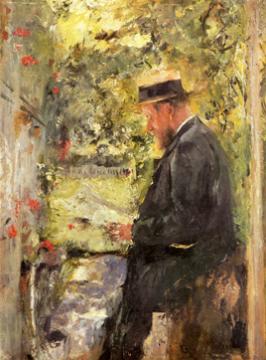 Content25 October 2019 – 19 January 2020

This first Swiss museum exhibition of drawings and paintings by Wilhelm Leibl (1844 – 1900) looks in particular at portraits and figural works. Supported by Courbet, influenced by Manet and admired by van Gogh, Leibl is one of the lesser known but influential figures of Realism in Europe. He withdrew to the countryside, where he founded an independent and modern form of figure painting, in which truth to nature and the study of the Old Masters supersede the anecdotal approach of traditional genre painting. Crucial for Leibl was not that his subjects should be seen as beautiful, but rather that they be well observed.

The exhibition, which features loans from Germany, Austria, Hungary, the Czech Republic and Switzerland, travels to the Albertina in Vienna after it closes in Zurich.