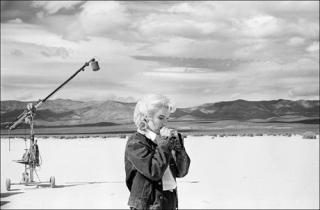 Part One: Women Behind the Lens 5th May – 11th November 2018



Part Two: Women in Front of the Lens 1st December 2018 – 9th June 2019



Women in Focus is a year-long exhibition that explores the role of women in photography, both as producers and subjects of images. The exhibition draws on works from the permanent photographic collections at Amgueddfa Cymru-National Museum Wales and comprises two parts:



Part One: Women Behind the Lens celebrates the role and contribution of women throughout the history of photography, from the first pioneering women photographers in Wales, Mary Dillwyn and Thereza Mary Dillwyn, to emerging contemporary practitioners including Chloe Dewe Mathews, Bieke Depoorter and Clementine Schneidermann.



Part Two: Women in Front of the Lens explores the representation of women as subjects in photography, from intimate and playful 19th century staged family portraits by John Dillwyn Llewelyn and Robert Thompson Crawshay, to more contemporary depictions that capture the innate beauty of womanhood. Part Two also seeks to examine how photography has been used to mis-represent women through direct or indirect objectification, an issue that has particular currency in today's climate.



Women in Focus has been programmed to coincide with the centenary of the Representation of the People's Act 1918, which enabled some women over the age of 30 the right to vote for the first time. This Act marked a key moment in the fight for universal suffrage.



Amgueddfa Cymru would like to thank David Hurn for his support. The exhibition features a number of recent acquisitions that David has gifted to the Museum, continuing his tradition of swapping prints.