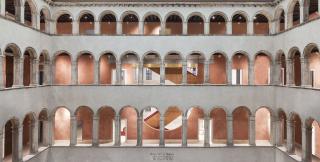 Now in its 10th year, the exhibition will bring together over 60 global projects across six categories: Architecture, Digital, Fashion, Graphics, Product and Transport. Nominated by renowned academics, critics and designers each project has been recognised for its outstanding contribute to design.



The public vote will be open online from October 2017 and a jury of industry experts will decide on the award winners in January 2018.



Activism and protest has proven to be a strong theme in this year's nominations, including the Pussyhat made and worn in protest of President Donald Trump's sexist remarks and Wolfgang Tillmans' Remain Campaign for the Brexit referendum.