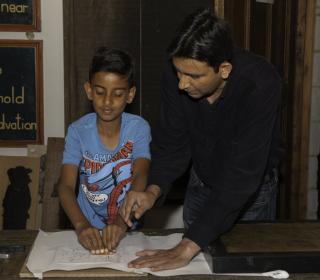 Join us at half term when Milton Keynes Museum hosts five days of holiday activities geared to young visitors.
From 23-27 October there'll be demonstrations, displays, and dozens of fun things to do as the Museum does its bit to occupy young and old while school is out.
Among the attractions will be:
circus workshops for all ages (Thursday and Friday)
fantastic optical toys
Medical detection dogs (Tuesday and Wednesday)
RSPB (Wednesday and Thursday)
the chance to turn back the clock and make music the way the Victorians did
domestic science in the kitchen making hot buttered toast over the range
attending a class in the Victorian schoolroom
playing with toys from another age
and the irresistible hands-on Connected Earth gallery where the story of how we communicate is told.
As usual, our granary cafe will be providing delicious goodies to keep energy levels up.