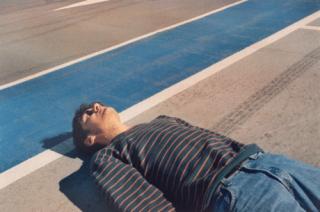 This year, 1,400 aspiring artists attending sixth form colleges or schools, submitted their work to the A-level Summer Exhibition Online 2016. Take a look at this exhibition of 46 exceptional works of art, selected by our expert panel: Royal Academician Bob and Roberta Smith, Head of Architecture Kate Goodwin, and RA Schools student Claire Undy.



Having your work chosen to appear in the A-level Summer Exhibition Online is a great achievement for young artists in the UK. Many of these students will go on to develop their talents at art school and in their careers. Students from all over the UK enter their works and the exhibition showcases a rich variety of styles and media: from drawing and video to sculpture and prints, painting and photography.



Held to coincide with the world's largest open-entry exhibition, the Summer Exhibition, this online equivalent for artists aged 16–18, signals an exciting future for art in this country. Be among the first to discover it now.



"The exhibition includes work that is thoughtful, almost psychedelic, poetic, elegiac, but also funny and romantic. We, the judges, loved looking at the breadth and skill of all the entries. Congratulations to all the young artists who submitted works to the A-Level Summer Exhibition Online. Good luck to all these students, and we hope to see you in Art school!"

– Bob and Roberta Smith RA



See our shortlist here.