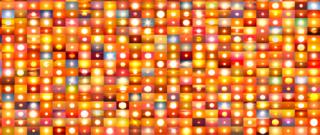 Global Positioning Systems comprises selections from the permanent collection of Pérez Art Museum Miami displayed alongside a number of significant works on loan. Presented in PAMM's Overview Galleries, it is a single exhibition divided into six interrelated parts—History Painting, Mediated Memory, The Subjective City, Uses of History, The Contested Present, and Forms of Commemoration—two on the museum's first floor and four on the second floor. It features the work of more than 35 artists grouped according to shared themes and conceptual approaches. 



The 21st century finds us in a moment of unprecedented global interconnectedness: the effects of political turmoil, flows of capital, and the rise of digital communication and the Internet have engendered increased transnational dependencies and the movement of people, money, and ideas across geographies. In many ways, this has undermined fixed notions of center and periphery and signaled the heightened importance of disparate regions in constructing a global context. The field of visual art has likewise become broader and more internationally encompassing, and the production of contemporary art and art history reflects a myriad of voices and perspectives.



One of the most important cultural effects of globalization has been the destabilization of any singular understanding of time or world history. In contrast to the value previously placed on grand narratives during modernism and the Cold-War period, in recent decades we have come to place importance on individual subjectivities in constructing our worldview. Through the artworks presented in Global Positioning Systems, we can consider the way in which individual cultural and geographic experiences—our positioning—compels us to explore, reinscribe, and communicate ideas around history, the past, and our shared understanding of the contemporary world.



 



History PaintingPainting is perhaps the most storied of artistic genres, and its history looms large in the practices of many contemporary artists. The works in this gallery reference and redeploy a breadth of approaches to the medium associated with various eras and schools—from 19th-century European realism to 20th-century North American Abstract Expressionism. In appropriating painting styles, these artists are able to divorce them from their specific historical, social, and geographic contexts. In so doing, the artists both expose and play with the attitudes and ideologies that underlie these styles. Some artists have adopted historical styles in order to question ideas regarding authorship, originality, and the creative process, while others have done so as a way to address contemporary issues related to identity and representation.



Mediated MemoryContemporary artists frequently appropriate images and materials associated with mass media, imbuing them with new meanings by modifying them or simply by inserting them in different contexts. The artists in this gallery explore how popular culture marks our experiences, and they illuminate the shifting ways this phenomenon plays out in the present day, as individual and collective memory become increasingly collapsed in the common space of the Internet and other digital forms. Our ability to reproduce, circulate, reuse, and alter the pictures that arise from particular moments in time destabilizes ideas about memory and the truth and uniqueness of images. In borrowing and reusing popular material, these artists suggest that we are not passive consumers of the visual culture around us, but rather, that we have a powerful role to play in how images are created, shared, and remembered.



The Subjective CityA city is a living entity, constructed on a daily basis by those who live there, both seen and unseen. The works in this gallery present pointed questions about who inhabits a city and how they do so, illuminating underground economies, invisible populations, and creative reuse of the cityscape. A number of the works on view are artifacts of interventions into public space, representing and valorizing marginalized residents, or using the city's streets as a platform for political communication. Other works suggest that cities are inherently subjective—our understanding of them shaped by our own experiences. These varied strategies suggest an open city, one that is constantly being redefined and reread.



Uses of HistoryThe works in this gallery interrogate the ways we remember and recount history. They reveal that our recollections of the past can be manipulated to serve the interests of those in positions of authority, allowing for the construction of narratives about our cultural identities that often glorify or omit historical facts. Many of the artists included in this gallery question the history of colonialism and the attendant desire to know, classify, and dominate the world. Other artists use documents and artifacts to collapse multiple histories, as well as the present, into single works of art, emphasizing the open nature of the historical record. In this way, they challenge linear, totalizing constructions of history and illuminate its traces in our contemporary moment.



The Contested PresentThis gallery brings together artworks that focus on urgent, present-day tensions and struggles unfolding throughout the world. It is often these antagonisms that define a given era, dictating how it is remembered by future generations. Referencing disputed geographic sites, oppressive systems of rule, and unjust economic relations, these works also touch on the tendency toward exploitation inherent to the relationships between developed and developing countries. These objects are unified by an implicit belief in art's potential to serve as an important form of political protest against injustice as a means of bearing witness to, and resisting, corrupt or authoritarian forces, and as an agent of social change.



Forms of CommemorationThe imperative to commit important events to cultural memory and the impulse to honor individuals who have passed away constitute some of the most deeply ingrained functions of art making. Artworks have the power to unite large numbers of people around the goal of ensuring that their subjects are never forgotten; at the same time, they can serve as tools for mourning, facilitating attempts to move forward while maintaining a sense of connection with those whom we have lost. This gallery includes works by artists who either adopt artistic formats associated with traditional memorial practices or propose new approaches to the time-honored rituals of devotion and commemoration.