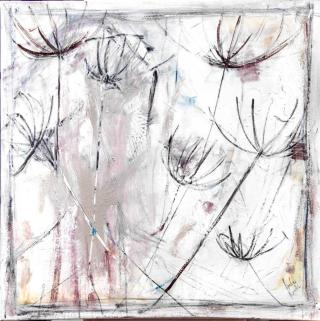 Forms and Formalities: A New Exhibition at Agora Gallery

Artists of all walks of life come together in the exhibition Forms and Formalities to express their inner visions, personal stories, and hopes and dreams for the future. Ranging from the highly representational to the highly abstract, the works on display encompass a great collection of exciting colors and motions. With an expert hand, these artists exercise their talents with intoxicating results. As clear subjects emerge from a haze of abstraction and emotion, we explore what we can see in art, how we come to these interpretations, and why we identify with them.

Agora Gallery opens its doors for public viewing of this exhibition on April 1st with a reception on Thursday April 7, from 6pm to 8pm. Admission is free.
Featured Artists:

Forms and Formalities

Amber Rhyanne Bayham  |  Darla Rewers  |  Joan Criscione  |  Linda Roffel  |  Mobarick Abdullah III  |  John-Paul Zarba  |  Gülay Yüksel  |  Deanna Fligg  |  Noel Ortiz  |  Daniela Friederike Lüers  |  Isabel Conde Marín  |  Caro Ward  |  Fariba Baghi  |  Julie Warren Conn  |  Edmonde Bizelli  |  Marilène Phipps-Kettlewell  |  Jean Lahoud  |  Leilani  |  Stivi

About Agora Gallery

Agora Gallery is a contemporary fine art gallery located in the heart of Chelsea's fine art district in New York. Established in 1984, Agora Gallery specializes in connecting art dealers and collectors with national and international artists. The art gallery's expert consultants are available to assist corporate and private clients in procuring original artwork to meet their organization's specific needs and budget requirements. With a strong online presence and popular online gallery, ARTmine, coupled with the spacious and elegant physical gallery space, the work of our talented artists, who work in diverse media and styles, can receive the attention it deserves. Over the years Agora Gallery has sponsored and catered to special events aimed at fostering social awareness and promoting the use of art to help those in need.