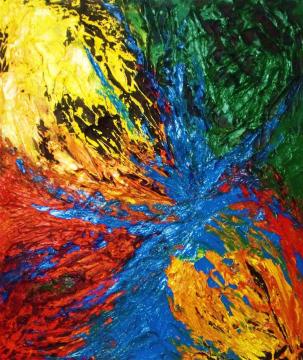 A Collective of Asian Art: East Meets West
In the exhibition East Meets West, artists from different backgrounds, nations, and disciplines come together for a fascinating display that introduces a New York audience to the Asian perspective. These artists each have unique stories and backgrounds, and their works draw from a variety of influences, from traditional artistic techniques to modern, Western schools. The result is a fascinating cultural immersion: an exciting insight not only into the minds and lives of these artists, but also the current trends and voices coming out of the international art scene today.


Agora Gallery opens its doors for public viewing of this exhibition on April 1st with a reception on Thursday April 7, from 6pm to 8pm. Admission is free.
Featured Artists:
East Meets West: An Exhibition of Fine Art from Asia
Yoshiko Kanai  |  Takashi Kogawa  |  Koya  |  Su-Jeong NAM  |  Ken Wada
 
About Agora Gallery
Agora Gallery is a contemporary fine art gallery located in the heart of Chelsea's fine art district in New York. Established in 1984, Agora Gallery specializes in connecting art dealers and collectors with national and international artists. The art gallery's expert consultants are available to assist corporate and private clients in procuring original artwork to meet their organization's specific needs and budget requirements. With a strong online presence and popular online gallery, ARTmine, coupled with the spacious and elegant physical gallery space, the work of our talented artists, who work in diverse media and styles, can receive the attention it deserves. Over the years Agora Gallery has sponsored and catered to special events aimed at fostering social awareness and promoting the use of art to help those in need.