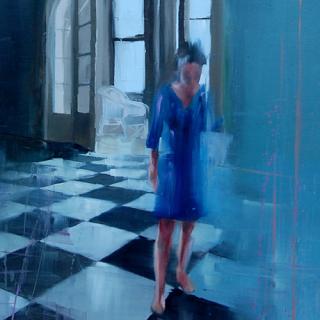 The Biscuit Factory, the UK's largest arts, craft and design gallery, launches its new spring show on 4 March featuring the work of more than 200 artists, including a new exhibition from Bath-based painter, Richard Twose, titled Hypnos.
 
Twose, who was Artist in Residence at the Royal College of Art last autumn, won second prize in the prestigious BP Portrait Award at the National Portrait Gallery in 2014 for his painting of fashion model, Jean Woods.

Alongside this, the gallery also launches LOOP, an exhibition that will showcase more than 150 rings by 16 hand-picked UK jewellery designers. Set apart from the gallery's usual jewellery collection, the rings will be presented as miniature artworks.

The Biscuit Factory's spring show also includes a diverse collection of contemporary paintings, prints, glass, sculpture and textiles.