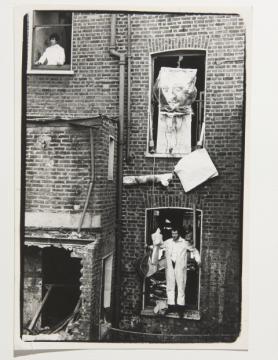 Exhibition Matters 3

Towards 'Silent Explosion': Curatorial dilemmas, processes and decisions in exhibiting historic performance. 

The final seminar of the series Exhibition Matters.

This seminar will focus on the curatorial process of displaying 'Adam on St Agnes' Eve 1968/2015' in Gallery 21, exploring the collaborative process of 'remediation' in transforming a historic performance into a gallery installation.

Judit Bodor with Nicholas Thornton (Head of Contemporary and Modern Art, National Museum Wales) and Chris Hardwick (Technical Officer, AV, National Museum Wales).