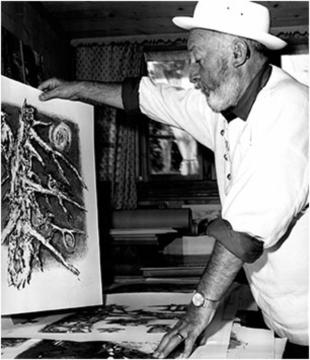 Alois Carigiet (1902 – 1985) was a gifted author and illustrator of children's books, as well as a highly versatile and talented painter, graphic artist and stage designer. He was one of the co-founders of the legendary Cabaret Cornichon in 1933.
The exhibition at the National Museum Zurich illuminates the many different facets of the work of this multi-talented artist in a manner that will fascinate children and adults alike. The exhibition starts with a look at Carigiet's home, the Canton Graubünden. Visitors experience Switzerland's rich Rhaeto- Romanic culture, the world of children's literature and Carigiet's graphic art and painting. The concludes with an exhibit of the costumes worn in Xavier Koller's recent filming of "Schellen-Ursli" ("A Bell for Ursli") and a short piece about how the film was made.
A varied programme of events accompanies the exhibition, including guided tours, lectures, panel discussions and special offers for children and families, plus a programme designed especially for school classes.
An exhibition realised in co-operation with the Bündner Kunstmuseum Chur.