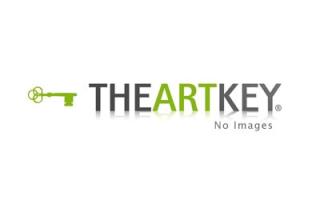 Samuel F. B. Morse (1791–1872) is better known today for his invention of the electromagnetic telegraph—and for "Morse" code—but he began his career as a painter and rose to the Presidency of the National Academy of Design in New York. The monumental Gallery of the Louvre is his masterwork, a canvas he created for the edification of his countrymen. The large painting will be shown in a theatrical setting as the kind of grand public display that Morse himself would have created in 1833.



The painting depicts masterpieces from the Louvre's collection that Morse rearranged according to his own tastes and instructional aim. They hang in one of that museum's grandest galleries, the Salon Carré. Morse envisioned the gallery as a workshop where artists and art students sketch, and copy from the Old Masters, thus honing their skills and feeding their artistic imagination. Morse selected the paintings he considered the best instructional examples, including Leonardo da Vinci's Mona Lisa, along with portraits, history paintings, and religious subjects by such artists as Titian, Veronese, Caravaggio, Rubens, Van Dyck, and Watteau. Morse depicted himself front and center, instructing a young woman art student who copies one of the masterpieces before her. He also introduced some of his American friends in Paris, including the novelist James Fenimore Cooper, who with his wife hovers over the canvas of their art student daughter, Sarah.



Morse copied directly from the paintings in the Louvre, probably employing at times a camera obscura, a lens and box device that allowed him to draw from a projected image. One of his extant oil sketches, his miniature of Titian's portrait of Francis I, will be included in the installation.



Gallery of the Louvre was intended to both inform and inspire American audiences. Morse's accomplishment was praised by critics but largely ignored by a public that had no previous experience of Old Master paintings. Discouraged by the lack of interest in Gallery of the Louvre, and increasingly distracted by his experiments with the electromagnetic telegraph and with the new medium of photography, Morse eventually abandoned painting. Yet the very beginning of his pioneering efforts in these new technologies can be found in the crafting of this one work of art, Gallery of the Louvre, Morse's ambitious effort to capture images of the Louvre's great paintings and transport them across the ocean and throughout the country, to the republic's young cities and villages, so that art and culture could grow there.Samuel F. B. Morse's Gallery of the Louvre and the Art of Invention is organized by and with support from the Terra Foundation for American Art.

Corporate Sponsor

U. S. Trust & Bank of America

Generous Support

American Art EndowmentGallery of the Louvre, 1831–33, Samuel F. B. Morse, American, 1791–1872, oil on canvas, 73 ¾ x 108 in. (187.3 x 274.3 cm) Terra Foundation for American Art, Daniel J. Terra Collection, 1992.51. Photography © Terra Foundation for American Art, Chicago.