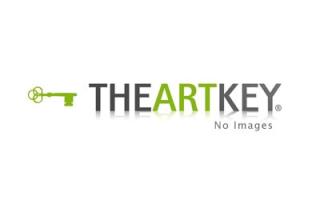 Diese weltweit erste Ausstellung zu Digitaler Folklore basiert auf dem Archiv "One Terabyte of Kilobyte Age", das die Überbleibsel von 381.934 GeoCities-Homepages enthält, von Amateuren handgemacht, aus der vorindustriellen Zeit des World Wide Web. GeoCities, die erste kostenlos angebotene Plattform zur Veröffentlichung von Webseiten, wurde 1994 ins Leben gerufen, bereits 1999 an den damaligen Internet-Giganten Yahoo! verkauft, und 2009 von diesem kaltherzig gelöscht. In der gesamten Entwicklung der Kultur des WWW nimmt GeoCities eine prägende Rolle ein, gehörte einst zu den weltweit am meisten besuchten Servern des Netzes, aber ist schon nach dieser kurzen Zeit in Vergessenheit geraten – nur einige Legenden und Bräuche haben sich gehalten.
In den über 28 Millionen, nur wenige Tage vor der Löschung hastig kopierten Dateien finden sich persönliche Webseiten, Fan-, Trauer-, Rezept-, Bastel-, Computerspiel- und Haustier-Seiten, rotierende "Welcome To My Homepage"- und Baustellen-Schilder, blinkende Weltraum-Tapeten und zappelnd animierte Figuren. Für die Ausstellungen wurden sie aufwändig digital restauriert und künstlerisch neu interpretiert.
Eine Ausstellung des GeoCities Research Institute.
Kuratoren: Prof. Olia Lialina und Dragan Espenschied
In Zusammenarbeit mit:
Merz Akademie, Hochschule für Gestaltung, Kunst und Medien, Stuttgart
Hauptförderer des HMKV:
Dortmunder U - Zentrum für Kunst und Kreativität
Kulturbüro Stadt Dortmund
Ministerium für Familie, Kinder, Jugend, Kultur und Sport des Landes NRW
Digitale Folklore ist das Folgeprojekt zur erfolgreichen HMKV-Ausstellung "Jetzt helfe ich mir selbst" – Die 100 besten Video-Tutorials aus dem Netz (2014).
Abbildung: Ausstellung Digitale Folklore, 25.07.-27.09.2015, HMKV im Dortmunder U, copyright labor b - designbüro