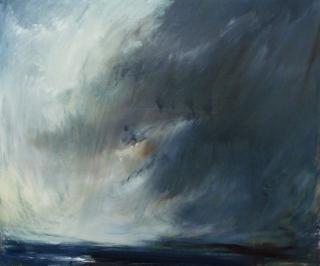 Birmingham Museums Trust have working with Reuben Colley Fine Art, an independent fine art gallery located at the heart of Birmingham's business district, to mount a major exhibition featuring the work of five outstanding living artists.

Ranging from landscape to portraiture, this exhibition is expected to appeal to a wide range of tastes.

New paintings by Reuben Colley will be a highlight of the exhibition as he turns the spotlight on Aston. Award-winning artist Colley is well established as one of the most significant interpreters of Birmingham's urban landscape.

James Byrnes powerfully expressive paintings will hang alongside evocative paintings by Rick Garland, and exciting new work by Annette Pugh inspired by vintage interiors.

Among the exhibits will be Danny Howes' large-scale portraits of celebrity chef Glynn Purnell and West Midlands Mayor Andy Street. Howes was a finalist in this year's Sky Arts Portrait Artist of the Year competition.

With four of the artists based in Birmingham, this exhibition will be a celebration of the city's flourishing artistic life.

See the exhibition on the bridge gallery linking the magnificent Victorian round room to the Edwardian galleries.