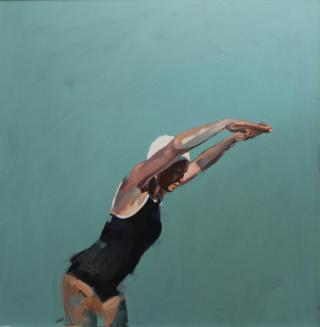 Scottish artist – and frontman of pop band The Big Dish - Steven Lindsay returns to The Biscuit Factory as its headline artist this spring. Most of Steven's work is figurative and focuses on light, structure and composition, and the gallery is thrilled to be showcasing his new collection, which deals with vulnerability, continuous passage, flow and isolation, and features striking images of swimmers, pilots and even pilgrims.

Other highlights to look out for include Scottish painter Gordon Wilson with his emotive land and seascapes; wire sculptor Zoe Robinson; and Susannah Nathanson with her colourful animal portraits. 

New for this season, the gallery's charitable arm, The Biscuit Factory Foundation, will also introduce its new Open Contemporary Young Artist Award, which will profile emerging talent from across the UK.