Benefits of a company profile
From Wiki
TheArtKey.com is a unique opportunity to promote activities of art galleries, art museums, artists and other people and companies involved in visual art to a global audience of art professionals and other people interested in visual art. TheArtKey.com achieves this by offering a global internet platform with comprehensive profiles for individuals (artists, art collectors, etc.) and companies (art galleries, art museums, etc.). Visitors of TheArtKey.com can use a variety of functions to find events, companies or artists they like EVEN IF THEY DID NOT KNOW THEIR NAME YET!
As a company active in the field of visual arts (art gallery, art museum, art school, etc.), you may ask: We have an own website and a mailing list, and we might even have a Facebook and Twitter account. Why should we need to be present on TheArtKey.com?
The answer is simple: With your mailings, you can reach the people you already have on your mailing list. People who know your gallery will visit your own website. Your Facebook and Twitter messages will only be noticed by people who are already friends or followers. But how can you address new potential clients - around the globe?
This is where TheArtKey.com will support you. Hundred thousands of art interested people are visiting TheArtKey.com every month, thousands of individual members are tagging interesting profiles of companies and individuals and watch their activities. Our powerful search engine and our comprehensive database with many links from artists to galleries to art fairs and vice-versa, the global exhibition calendar as well as the news section all help you to guide visitors to your profile. Besides, we are using smart technologies to continuously feed the content of profiles on TheArtKey.com to the major search engines. This means, the more information about your company and your activities are published on TheArtKey.com, the higher is the chance that you will be found by people looking for specific keywords that match your information!
To benefit from all these functions, we offer you the following options:
BASIC company membership
A BASIC company membership is free of charge. This allows you to upload exhibition announcements, artworks on sale or PR news to your company profile. You can also establish links to profiles of artists on display or establish profiles of those artists on your company profile. To edit a company profile, you need a personal user account.
PREMIUM company membership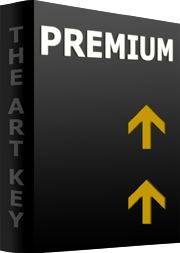 For a modest monthly fee, a PREMIUM company membership on TheArtKey.com gives you the following additional benefits:
The experts of TheArtKey.com upload exhibition announcements to your company profile. You just send us the information in electronic form (or a link to the information), and we update your company profile.
Information in PREMIUM profiles will be displayed with priority in listings such as search results, listings of galleries, museums, exhibitions, etc.
From all exhibition announcements of a PREMIUM company profile, a text banner is created which will be shown in various sections of TheArtKey.com (see right columns on News, Events, Museums, etc.) and therefore increase the number of views of these exhibition announcements substantially.
Exhibition announcements of PREMIUM profiles will be shown on the personal MyPage of users of the specific region where the event takes place
PREMIUM profiles and their exhibition announcements are shown on the homepage of TheArtKey.com (in rotation mode)
A PDF brochure can be downloaded for the company profile or an individual exhibition
A PREMIUM profile on TheArtKey.com is an incredibly efficient and cost-effective way to publish exhibition announcements in the global exhibition calendar of TheArtKey.com where hundred thousands of visitors each month will notice your exhibition.
DELUXE company membership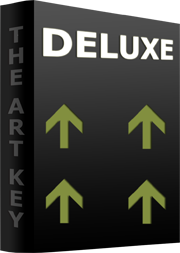 A DELUXE company membership on TheArtKey.com is the "care free solution". For a modest monthly fee, you have the following benefits (in addition to the benefits of a PREMIUM membership):
The experts of TheArtKey.com establish and update your complete company profile. We not only upload your exhibition announcements, but also your PR news or new artworks on sale or display, we establish links to artists you represent, etc. You just send us the information in electronic form (or a link to the information), and we update your company profile.
A DELUXE membership is also the basis if you would like the experts of TheArtKey.com host, manage and update YOUR EXISTING COMPANY WEBSITE! If you are tired of keeping your own website updated, just contact us. We show you how cost-effective and easy it is to delegate this tasks to the experts of TheArtKey.com.

In addition to the company profiles, TheArtKey.com offers very attractive banner ads for display in the various sections of TheArtKey.com. Besides, you can publish ads in our regular newsletters. You find more information here:
http://www.theartkey.com/index.php?page=service_id&id=4&lang=en
If you
have any further questions
would like to upgrade an existing company profile
would like to order a banner ad,

please click here to contact us.
Links