Art schools
From Wiki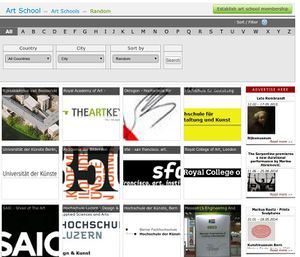 Searching for an art school
When you enter the Art Schools section of TheArtKey.com, the art schools are displayed in random mode. You may use the "keyword" search to find a particular art school, or you select the first character of the art school's name. Besides, you can select the country or the city where the art school is located.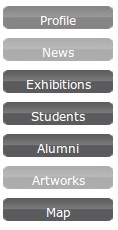 Filters
Filter options allow a faster search for art schools. With just one click, you can select art schools in your country or your city.
Sorting
This option allows to sort art schools for a more structured view. By default, the sort option is set to "random".
Links